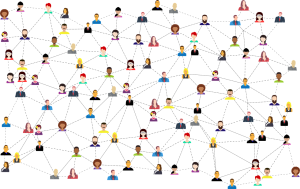 Right before the outbreak of COVID-19 outbreak, the best advice about using social media was cutting down. Basically, you were told to spend less time on most social media platforms, being careful about your behaviour on social media and to reduce the amount of personal information available online. However, when lockdowns were in effect, there were a lot of dramatic changes. In April 2020, most people said they were spending more time on social media, whether socialising, researching news or online business networking.
Currently, there are fewer people online compared to this initial spike. However, more people still admit they stay online for longer due to the outbreak. Actually, more people are still expected to spend longer online even after the outbreak. As such, old assumptions about using social media need to be re-examined. The role of social media in people's lives diversified and evolved during the pandemic in a few ways.
Using Social Media for News
People rely on social media for news. During the COVID-19 outbreak, most people relied only on social media to get their news every day and they are still using it even in 2021 for the same.
Using Social Media Purely for Social Activities
The main role of social media includes sharing, connecting and socializing. However, before the coronavirus outbreak, these roles were slowly being replaced with passive and purposeful activities such as consuming content and researching brands. For instance, as far back as 2014, people used social media to stay in touch with their friends or to share information about their personal lives. Well, in 2021, there has been a significant drop in these social engagements. However, without any other type of social interaction due to lockdowns, people enjoy their sense of community through social media channels. The coronavirus crisis brought about the social aspect of using social media. There is an increase in video calling and messaging since people are looking for ways to connect and enjoy being in the community.
In the US and UK, 4 out of every 10 users share personal news and updates on social channels. Millennials are prone to doing this compared to the other age groups. Of course, messaging platforms are not only being used for one-on-one conversations. Actually, during the pandemic, most people used private and public channels to speak out about their struggles. Others used platforms such as WhatsApp or Facebook to share with their friends and family about their struggles. It is a similar pattern for most people. However, in the UK, internet users are relying on messaging platforms to get their message across. The pandemic forced people to look at the wider community for support. Therefore, more people are now comfortable sharing their struggles publicly as they did privately with their close friends and relatives.
In the Last Few Months
More people found the content coming from the local community more popular than that coming from friends and family members. There is an expectation that the move towards being community-oriented will be long-lasting. Marketing is increasing again so people are looking for messages with a personal and local touch. You should be able to attract more customers with such messages.
What Should Brands Do?
At least 24% of consumers discover brands through social media. Actually, most consumers prefer consumers having normal advertising. As such, marketers should tap into the changing wave of social media habits from consumers. They should adjust their messages accordingly to match the consumers' needs. Any business on social media should look for ways to attract new customers using the best supportive and local message. Therefore, it's prudent to rebrand to match your consumers' ever-changing social media practices to guarantee success.