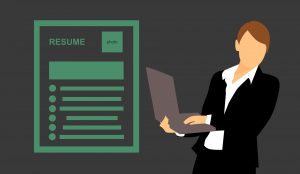 Most times when we think about the future and what path we want to take, we hope that luck will be on our side. Sadly, this is rarely the case when it comes to careers.
It is crucial to have a solid plan and steps that will help you achieve the goals you have set. It does not matter whether you are still studying or you have been a working person for some time, a good and effective plan is necessary.
Here is a guide on how to make a career plan. Let's start with the most basic thing, defining a career plan; A career plan is an actionable procedure or strategy that makes it easier for you to determine your interests and your best skills so that you can set plausible career goals. This process enables you to put in place the right actions that will get you to your goal to work in marketing recruitment agencies. A career plan is a continuous process and has an outline of;
The skills and experience you have in the field you are currently in
Your career goals
Your interests in connection to the career goals
What your priorities are
The actions you intend to take
The importance of career planning is that it ensures that you are headed in the right direction. In the process of making a career plan, you will discover what your passion is as well as what tangible actions you can take to get to where you want to be. Not only that, but a solid plan helps you in answering any questions about future goals during an interview. A good plan enables you to identify the areas that have been holding you back from your goals.
Benefits of a Career Plan
Anybody can gain from having a career plan. It does not matter which step you are at. Be it that you are studying, just finished college, need a promotion, or feel like you need a career change, a career plan will help you take the next necessary step to get ahead. Additionally, you can use your career plan to add new skills to your portfolio.
Steps For Making A Career Plan
1. Look at Your Options
The first thing you need to figure out is which career is the best for you.
Base your career choice on your strengths, your interests, and your passion.
Next think about other factors like the salary, the hours you will be working, how long the commute will be, the company culture, etc.
Make a List of Your Skills
What skills do you possess at the moment? Your skills and abilities, and experience in a particular field will enable you to see the career path that is right for you. You will also be able to identify the areas that you need to improve to get to your goals.
Put Goals and Actions in Place
Setting some goals will be helpful when you are deciding the necessary actions needed to get you to where you want. You can start with short-term goals and actions then proceed to long-term ones.
Set Proper Deadlines
Having timeframes for each goal will give you the motivation to do the necessary actions to get you to the goal. Having set times for a goal will make the goal realistic and get you to do the work to achieve it.
Refer to the Plan
You must always keep checking your career plan to make sure that it is up to date depending on how the work for each goal is going. You will be able to track your progress and make changes where necessary. Having a plan that is easy to read is a good way to achieve your goals.