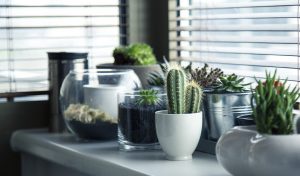 Coronavirus, COVID-19 or pandemic is what most of us are hearing at the moment. The highly infectious virus has resulted in curfews and lockdowns in most countries, school closures, business closures, etc., all with the aim of containing it. This affected the economy, leaving a substantial percentage of people and businesses struggling. While the end may not yet be in sight, there is no need to stop planning for those home improvements that you have been yearning to do.
Ultimately, the United Kingdom will get through this crisis, similar to 2008 one. As such, we have decided to lay down a few ways in which you can embark on improving energy efficiency in your home by installing double-glazing products using UPVC window suppliers, as well as what help is available from contractors in these uncertain times.
1. Online Quotes
Most, if not all double-glazing companies now have an online quoting tool. This allows you to input your specs and get a visual representation of how your doors and windows would look like. This simple tool helps speed up the quote as you have already ''built'' your door or window, and thus the contractor can give you a rough estimate. Normally, the contractor would reach out and book an appointment to do the measurements. But since we are amidst a pandemic, booking an appointment and having an individual come to your house is probably not a good idea. With our double-glazing online quoting tool, you can easily submit your measurements online, pick up to three contractors and start the process, all without having to schedule an appointment.
2. Measurements
If you don't want someone coming to your house to complete the measurements, then you need to do it yourself. It is advisable to take as many measurements as possible so that the contractor will have much to work with from the onset. Here are some tips in regards to measurements: -Begin by taking 3 primary measurements of the width from the bottom, middle and top. -Ensure you measure from the jambs of the windows instead of the frames -Lastly, the smallest measurement across the three is what you'll want to send to the double glazing contractor. As for the doors: -For the height, measure from brick to brick at the right, middle and left of the opening. The smallest measurement is what will be used as the height. -For the width, similarly measure from brick to brick, at 3 points; top, middle and bottom. Just like the height, the smallest of the measurements is what will be used as the width. From here, your contractor should refine the quote, while offering the best advice. If for any reason you think you have not done the measurements properly, reach out to the professionals and they will willingly walk you through the process.
3. Financing
There's a myriad of ways in which you can pay for double-glazing installation, even in these uncertain times. A financing package happens to be one of the most popular options. Most of our network of contractors provide some kind of financing as they are aware of how expensive this one-time purchase can be. As such, it is easier to spread the cost over a term that's agreed by you and the installer. If you cannot find their financing options on their site, do not be afraid to give them a call and ask. In these times of uncertainty, it is in your best interest to reach out and see what arrangements can be done in regards to financing. This will enable you to spread out the cost, minimising the upfront risk as well as lending more flexibility in these challenging times. And there you have it, a few tips for doing home improvement during this pandemic.