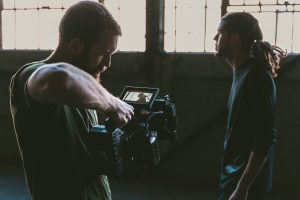 Video is undoubtedly one of the most critical aspects of content. Potential clients, however, usually don't have any idea about where to start. Nephews with smartphone cameras and DSLRs or college students looking for experience usually cloud the market with poor client experiences and suboptimal content. Professional video production from reputable providers might seem costly at first, but once you consider the fact that your business is on the line, it starts looking more like a worthy investment. In the following few paragraphs, we will discuss some of the reasons why hiring a video production company makes sense.
Your Brand
Reliable, high-quality services and products are essential as with any business today. So, skimping on your video content simply won't cut it. You have probably come across many bad commercials, cheesy advertisements and poor social media content. Smartphone recorded content has its own time and place, but if you want to showcase what your organisation has to offer, publishing low-quality and unprofessional content only serves to tarnish your image and drive away from both existing and potential clients. If you use a professional video production agency, you increase the chances of getting the highly sought-after, high-quality content that you can publish on your website and social media profiles. This is particularly important if you run a professional service that needs to be seen as reliable and trustworthy. For example, if you are looking for an explainer video or looking into explainer video costs then look no further.
Build Relationships
Relational creativity isn't the easiest to find, but establishing a solid relationship with the video production agency presents an opportunity for connecting with creatives that care about their clients. To be clear, no matter how creative you might be, you still have a business and employees to manage. Partnering with a professional video production agency that has a caring and trustworthy team means that you will get better quality and higher quantities of content if you delegate this important responsibility to them. The video production agency will then work round-the-clock to make sure that they come up with content that puts your organisation in the best light. You also get the time to focus on the core aspects of your business, which include making sales, driving traffic, improving services or products, etc.
Engaging Stories
Just about all professionals in the video production industry claim to be the best storytellers. After all, stories have a massive impact on people and being able to tell good stories is what separates a good video production agency from a great one. If you have a good story, even the most boring of products become sellable. When beautiful, crisp imagery is combined with a great voiceover, you will end up with a captivating story that sparks your target audience's interest. If you work with a professional video production agency, you will enjoy access to storytellers and creatives that help your business move a notch higher.
Get Genuine Conversions
So, you have hired a professional video production agency that has developed a compelling story and have concluded that the process is perfect. The result is a solid relationship with the agency, but what comes next? Well, a reputable in-house digital service company can offer consultation services and a robust strategy for the most effective use of your great new content. Obviously, you can just press the post button on Facebook or Instagram, but what about reaching people that have never heard of your product or brand? Building a relationship with a professional digital agency means that your content will reach the right audience and create genuine conversions.