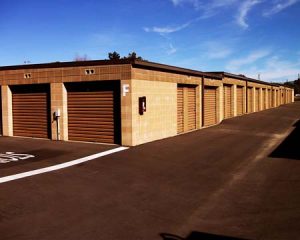 Close to 9.5% of households in America utilize self-storage units
. These are renters that do so for a variety of reasons. Some require extra space in their home, others use them when they move, and some people even use them when they are away from home for the purposes of work. Regardless of the reasons, renting a self-storage unit sometimes becomes necessary, and is very useful when you do not have family members or friends to take care of your belongings. But similar to everything else, there are specific rules you should adhere to when you rent one of these storage units and handy tips you can use to ensure you get the most out of your self-storage experience. Here is important information you should be aware of when it comes to storage units and a few standard "dos and don'ts" to consider before renting one of these units.
Dos:
Do Know What Size to Rent
Self-storage units come in different sizes that match up to your budget and your needs. The small units usually start around 5 X 5' (25-square feet). These units are ideal to store a couple of furniture pieces, up to units that measure 400 square feet (10 X 40'), which is big enough to store a vehicle.
Do Find a Storage Facility in Your Local Area
If you would like easy access to the unit to store or retrieve items, find storage facilities that are either close to your home or workplace when you plan to store items from work. This will make the whole experience a lot more convenient.
Do Store and Pack Your Items Correctly
Preparing your valuables for storage takes the same level of care and effort that you would use when moving into another home. You also need to ensure your possessions are protected while moving them into storage and make sure everything is packed neatly which will save you a lot of time when the time comes to retrieve them. If you are storing furniture, this usually involves disassembling the pieces and putting them into suitable storage boxes. Wrap cushioning or bubble wrap around chairs and table legs to stop them from getting scratched.
Do Keep a Record of All the Items You Put Inside the Unit
Either keep a written record or take photographs of where all your items are stored inside the unit. You may forget about what is packed in each box, and this is a step that makes unpacking a lot easier in the long run. You may want to consider creating a map with labels, which will also help you to access them easily when you take your items out of storage.
Do Rent a Climate-Controlled Unit for Specific Items
Certain items will require more protection from humidity and extreme temperatures than others. If you plan to store valuables that could become damaged due to moisture or heat, then it is worth your while to pay more for a climate-controlled unit.
Don'ts:
Don't Store Any Items That Are Not Allowed by the Self-Storage Facility
While self-storage accommodates many different items, there are a few things that are not permitted in a storage unit. These include dead or live plants, animals, flammable items such as propane, oils or fuel, ammunition and weapons, and paints.
Caustic materials are also usually not permitted.
Don't Allow Other People to Access Your Unit
Unless you trust someone to take items out on your behalf, avoid giving the keys to the unit to someone you don't know.
Don't Leave Your Unit Unlocked
Some people make the mistake of not locking their unit completely, thinking that this will make it easy to access the unit at a later stage. However, this leaves your unit open to theft, meaning someone can come in and take all your valuables. Always make sure the unit is locked before you leave.
Conclusion: Use Self-Storage the Correct Way
If you follow these standard tips for
self-storage
you will enjoy your self-storage experience a lot more. These handy tips can also ensure that it is easy to access the unit and to locate certain items without any hassle.