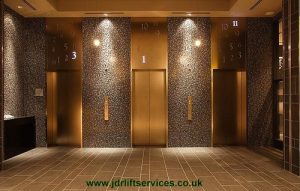 Do not ignore regular lift maintenance on all types of buildings, including residential, commercial, or industrial buildings. A poorly serviced lift can become unreliable. It can also affect the overall impression of customers of the building. Regular lift maintenance and inspection help detect small issues with the lift. It is important to address these small issues efficiently to prevent them from causing major problems in the future. Regular lift maintenance ensures the lift delivers reliability and functions smoothly. Most businesses spend a lot of money on installing a lift. Once the company installs a lift, it can use regular lift maintenance to keep its lift in good working order. One of the reasons businesses install lifts on their buildings is to allow their clients and customers to have better access to their buildings and services. Regular lift maintenance is important because it ensures the customers will return to the building. One of the best tools for great customer service is to install and keep the lift in good working order. It builds the reputation of the company. How? Many people will know that the company offers excellent all-round accessibility.
It also helps the company build a reputation as a business that cares about disabled people
. It makes it easier for the business to increase its customer base and grow rapidly because the business gives their customers access to all of their services and the full range of their facilities.
How to Build a Good Reputation for Customer Service
It is not easy for a business to build a good reputation. Unfortunately, it is easy for the business to lose its reputation. It takes a lot of hard work and time to build a solid reputation, so the business needs to make a concerted effort to maintain a good reputation. In Lewisham, a leisure centre learned this lesson the hard way. The cost of building the Glass Mill in Lewisham was £20 million. Unfortunately, the lift was faulty, so it couldn't provide full access to its facilities for disabled people. The faulty lift was out of action for around 3 weeks. Most of their customers had to go to the rival gyms nearby. Businesses lose their customers to rival businesses like this.
It is not easy to win back these customers.
A business can avoid losing its customers with a proper lift maintenance schedule.
The Importance of Regular Lift Maintenance
There is no set number of times that a business should service its lifts. Regular lift maintenance helps the business avoid inconveniencing their customers and minimises the long-term running costs of the lift. How often the business carries out a service depends on the number of floors the lifts serve, how often the lifts are used, and the number of lifts the business has. Diagnosing potential mechanical problems early can save the business a lot of money in the long term. It also ensures the business does not lose vital custom because the lifts are out for a long time. Hiring a professional lift service provider, like
EZE Lifts
, to do regular lift maintenance is an easy way for the business to ensure their lifts are in good working condition. Businesses can use regular service to keep their lifts in perfect working order. Having a good working lift gives the business more time to focus on their important tasks, including ensuring their customers get excellent service.